Traveling can be a very difficult thing to do. Everything will depend on the amount of time and effort that you put into planning the trip. It will also take a lot of courage and determination to explore the world and experience the beauty that nature offers in many ways. But despite the struggles of traveling, the new experience can prove to be fulfilling for people who seek challenges to test one's capabilities. Traveling can also make you enjoy the little things in life as you will learn to see a lot of things in different perspectives.
Nowadays, a lot of people love to go and travel all around the world. It's an exciting opportunity that most of us look forward to. There are a lot of positive things that traveling can bring to our lives. It is important to go on a vacation every now and then as it is a well known way to relax and unwind. It is also such a great challenge to go out of our comfort zone every once in a while and take on the beautiful wonders of nature and man that other places in the world can offer.
Most people say that the best way to travel is to go on an unplanned one. If you're reading this article, then you must believe otherwise. Going on unplanned vacations is for the most adventurous people. But there are some people who still would want to think long and hard about this decision. Planning a vacation can help you minimize the troubles that may come up while you're on foreign land.
Traveling isn't an easy thing to plan. There are a lot of things that should be considered. Flight plans, duration, and the right accommodations don't happen to pop out somewhere. You need to give time to think about it and not choose hastily. There are a lot of factors that can affect the decisions we make when we plan a vacation. Make sure to take down notes from these following steps in creating the perfect itinerary.
1. Figure out the Length of your Travel
Calculating how long your trip will be is the first thing that you have to consider in planning your trip. This is important as it will also give you a chance to know how much you need to save for your entire trip. Every country is different in distance, travelling hours, size and a lot more. Are you planning to stay in an area for a week? Maybe a few months? Or even one whole year? Which destinations are you looking forward to visiting during this time? How long will it take you to visit each one of them? You have to ask yourself a lot of questions before finally planning your itinerary. The length of your trip will play a huge factor that could affect your whole trip. This factor will also consider when your preferred vacation will happen. From which months or days will you be staying here? You also need to consider what the season will be in your destination. Will it be winter, summer, spring, or fall? Will the attractions and tourist spots in that place be open? Will it still be enjoyable to go to different places in that certain area with the kind of weather? Make sure to consider all of this before you set a date and duration for your vacation.
2. Establish your Budget
Now that you've already decided on how long you'll be staying and when it will take place, the next part is preparing your budget. The total cost of your vacation depends on the style of travel that you would want to have. Are you a backpacker and a low cost traveller or are you more into luxurious things like 5-star hotels? You need to know about the price of all the hostels, hotels, restaurants, and attractions in the area that you're travelling to or at this point, thinking of travelling to. Being knowledgeable about these things will help you estimate how much money will you need for your entire trip. Google prices and forums are very much available online for these specific things that you want to check and know about. There is so much information on the web that if you fell in the rabbit hole of overplanning, you might get lost and confused by loads of information. Stick to what you are specifically looking for to avoid having an information overload. Flight rates, accommodation, attractions, activities, meals and the likes may vary on price depending on its location, the current season, etc. You should also know how much you are willing to spend for the trip. The type of accommodation you will book, modes of transportation you will take, and your daily meals are going to play a big part on your budget. Knowing how much you will spend on these things will give you time to save or perhaps avoid stuff that can't be covered by your budget.
3. Choose the Perfect Destination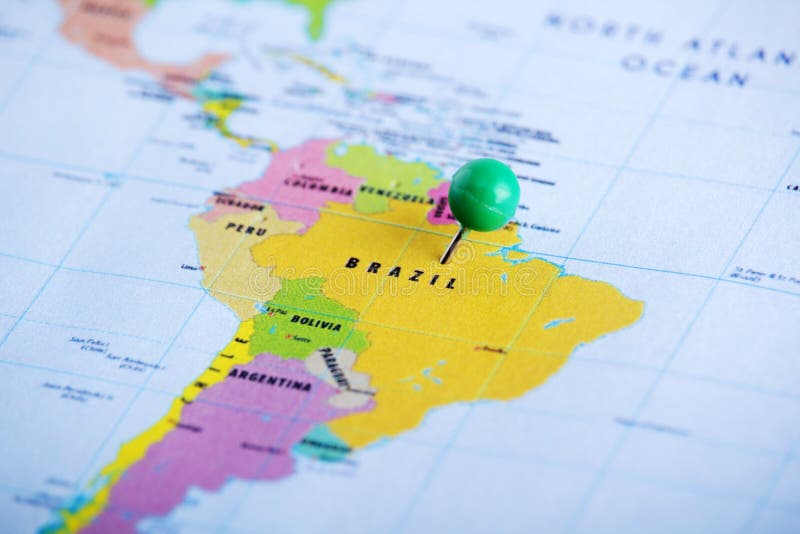 With the presence of social media , a lot of destinations are presented among us which can sometimes make it hard for us to decide which one to choose. Of course, we would love to visit it all but you must prioritize which ones suit your budget and time for the meantime. After that, set an actual goal for yourself. For instance, you have been dying to visit Europe. Where exactly in Europe? You need to choose a specific one or else you won't ever get to appreciate your visit here. Let's say you have chosen Paris as your destination. When you've already decided to go to Paris, a few more questions will follow where we can relate the length of your travel. There are a lot of destinations here that are very close to each other which you can tour for one whole day. On the other hand, there are some attractions that may require more travel time than the others and more time to go through that place. At this point, you're probably thinking of staying longer. This can be very hard, especially if you're on a tight budget. Then what you need to do is to pick the right destination that is immensely important that you surely do not want to miss. Remember not to squeeze in your itinerary for it might affect the duration that you could spend in a specific destination. It could cause you to not appreciate your time in a certain place because it was very short. When visiting a memorable one, make sure to give yourself extra time to savor in every moment that you have. Be very specific with your plans so that you can avoid exhaustion from an excessively long list that could drain your energy for the whole trip. Get a more detailed list with specific instructions and time inscribed in it. Do a lot of research, and I mean a lot. The more distinct and concrete your goal is, the easier it is to achieve it.
4. Know Every Requirement for your Destination
Each destination may require general requirements like the others, but there are also specific requirements that are present depending on the location. One of which is the travel visa. Determine if a travel visa is required for it may vary depending on which country you are travelling to. Though it may not be required for some countries, there are some which you can't enter without the visa. Next most important thing is the passport. Though you might not need it for domestic travel, it is still necessary to have one for future international trips. These two must be ensured that are up-to-date. Passports are often valid for five or ten years, depending on the country, before they become invalid for travel. Make sure that your passport is still valid for at least six months from the beginning of your travel date, otherwise you may be refused from entering your destination country. Also take note of the required vaccine in the area that you're going to. Some areas actually require a specific vaccine for some type of flu or sickness that is rampant in the area. That area may not allow you to enter without the proper immunization so better to keep posted about the specific requirements that you may need. It is better to follow protocols and have the right immunization as it can be very vital for our health also.
5. Find the Perfect Accommodation
Finding the perfect accommodation is not as tricky as it may seem. Booking sites are now available everywhere, especially as it is plastered all over the internet, but make sure to find the most trustworthy ones. These sites will back you up if a few things may not go according to what you have planned. You can expect excellent support and best deals with this online platform. Location has been an important factor in choosing the right accommodation. Don't be too excited about cheap accommodations in booking sites because lots of them are far away and are not convenient to go to. Take into consideration that staying in the central area near the public transport, airports, local attractions, and restaurants is way more hassle-free than taking a long bus/ train ride every single time that you want to go there. Although it may cost cheaper to live on the outskirts, the ride to the city will actually make it very expensive. Make sure to consider both location and price in finding the right accommodations. Written reviews by other guests are also informative and very helpful as they provide insightful comments about their previous experiences that could help you check whether the place where they stayed at provided a good service or not. Besides the overall rating, you can also dig deeper and have a closer look at the other scores like the cleanliness, comfort, facilities, staff, and value for money of a certain accommodation.
6. Research about the Different Attractions and Activities in the Area
Plan your activities ahead. There are a lot of attractions to choose from which will keep you very entertained for the rest of your stay. There are forest parks, beaches, old structures, art galleries and museums, public art, and a lot more. Doing some research before going to a certain place will help you know what is the proper attire to wear or if there's necessary things to pack. For shorter trips, you might want to consider booking your activities in advance to avoid long lines. You can also search the internet for available discounts as well. Booking early or online can often guarantee you with great discounts compared to booking in person and waiting in line. List and prioritize attractions that you surely would not want to miss. Last-minute adjustments can be made afterwards if you still have spare time and extra budget for more events or attractions. Most importantly, make sure to double check the holidays or the schedule of the attractions. Some may be closed on a particular day of the week for maintenance and kinds of things. This will prevent you from wasting your time going to a closed attraction.
7. Buy Travel Insurance
Accidents do happen unexpectedly. You may have considered yourself a healthy, fit human being but you'll never know what could happen any time on your trip. That's why, buying travel insurance is advised. It is much more than a medical protection. It covers you when your camera accidentally breaks, your flight is canceled, a family member dies and you have to come home, or if something gets stolen. You might be worrying that this is just an added expense but it's better to be safe than sorry. Unfortunately, bad things could happen while you're traveling. Though it may be a few cases, but it can cost you tens up to thousands of dollars if you're left to handle it alone. Ensure your safety, buy travel insurance.
8. Make a Final List of your Itinerary
When all is set and done, you must do a final recap of your itinerary. Make sure you didn't miss a thing or else it could affect a part of your trip. Check it one by one starting from your flight, accommodation to your activities. Make sure to fill in day-by-day plans including information, contact numbers, address, and other things you need to remember to ensure a well-organized vacation. Once your itinerary is all set, it's now time to move for the next step.
9. Book your flight and Enjoy your Travel
This is the most awaited moment. Now that everything has already come together, it's now time for you to book that long-awaited trip of yours. There are a couple of tips on the web that could help you get a cheaper flight. One of which is doing it in incognito that is recommended in a couple of blogs. Flight prices do increase when you repeatedly search for a particular destination and schedule. Clearing cookies or using incognito/private browsing mode is a good idea to see the lowest prices. Though chasing cheap fares does not always guarantee that you will get the destinations you want, there are still a lot of good options offered even without spending that much. There are also online sites that let you search which day of the month is cheapest. After everything is settled, fill that luggage of yours, head to the airport, board your plane and enjoy your meticulously planned trip. Shake those deadlines from work or school for a while. Take your time to refresh and prepare yourself for a new start as you come back. Enjoy your fruits of labor. You've earned this! Every experience is unique, don't be scared to try new things and embark to a new adventure. Trust your planning, you have placed a great amount of time preparing for this. Follow your instincts as you don't know where it could bring you. And finally, have that trip of a lifetime! Make it memorable as possible and share it to future generations.
Always keep in mind the things that you should consider in creating the perfect itinerary. These things are necessary to create the best travel plan ever. Do not ever rush yourself to make a decision just because of a tight budget. A vacation is better when it is planned thoroughly. Make sure to pack your bags and bring all necessities and requirements. Once you finish creating the perfect vacation, execute them one by one and experience the beauty that is showcased when you travel or go into vacations.