By size and by population, Asia is the largest continent. The region is a diverse, multi-cultural melting pot of some of Earth's oldest civilizations. Asia's top travel spots offer a healthy dose of ancient history, culture and of course, adventure and relaxation. The region can offer the best travel spots for you, from the mega metropolises to the beautiful remote islands. From the vast cities to the ancient temples, you could really tell how diverse and captivating this continent really is. As a hot-spot destination for travelers from around the world, Asia is definitely continually growing in popularity. This is the best place to visit if you do not want to spend too much, because it has relatively low visiting costs. Besides that, Asia has an ever-expanding tourism infrastructure which boosts the economies of the countries that makes up the continent.
Although countries in Asia have many similarities, each of these countries has its own culture; each has its own charm. It can be hard to decide where in Asia to visit because there are just so many cities to choose from. When you're a nature-lover, Asia is the best place to go. It boasts beautiful landscapes and also magnificent temples that you can explore. There are just so much to see and to do in Asia, so regardless of what you truly want to experience, there surely is a spot somewhere in Asia to fill that need. You could say that Asia in general is a tourist spot, however, it is just so impossible for you to explore it all in just a few days or a few weeks. So, you have to wise. You must narrow it down to a shortlist and choose the cities or the countries that you will really love.
Travel Asia, and experience the Asian vibe. Discover the best places to see a bit of everything Asia has to offer. The continent has just many beautiful places you can visit, you should absolutely visit one or two of these beautiful places at least once. So, here are the top 10 places to visit in Asia.
Bali, Indonesia
The Indonesian destination is often referred to as the heaven on Earth by most travelers. Bali's natural beauty is just so profound, you won't get enough of it. Aside from the beautiful natural sights such as the scenic beaches, lush rainforests, sweeping valleys, and the picturesque mountain ranges, you can also find a handful of serene temples in Bali. Bali's cultural capital, Ubud, is just a particular location in Bali that's really hard to miss out on your Asian trip.
Bali's scenic white sand beaches is just so amazing, you could say that it's the perfect destination for those seeking a little Asian getaway. And because it has such scenic beaches, there are also many luxurious resorts you could stay for a while. The Indonesian island could possibly be the tropical paradise you've been finding your whole life. You can also visit some caves or do some diving. The climate is great, it is such an amazing island to visit. Bali is the rage right now. It is the perfect place for the digital nomads, young backpackers, and families who are looking for the best place to go.
If you are looking for a bit of romance, the ambiance in the place is just perfect for couples. From the fantastic hiking trails to the best diving spots, Bali offers you nothing but the best. The island has also a mixed Buddhist and Hindu history. So, its striking temples are just around nearly every corner. There are so many locations or places to discover in Bali, Indonesia. This definitely deserves a spot on your Asian adventure bucket list. This might as well be included in your top 5 best Asian islands to go.
Kuala Lumpur, Malaysia
The capital of Malaysia, Kuala Lumpur, is an amazing place to visit. It offers a variety of places to feast your eyes and things to enjoy and do. The city boasts magnificent architecture that ranges from cultural to modern. The largest city in Malaysia has the most tourist sites in the country. Some of these sites are the Petronas Twin Towers, Central Market, Buta Caves and China Town. The variety of sites are a must-see. Next to the modern towers, you can wander your hungry eyes to the beauty of the old, traditional buildings.
Kuala Lumpur is among the fastest growing metropolitan regions in Asia, specifically in the Southeast. It has been acknowledges by UNESCO and was named as the World Book Capital in 2020. Malaysia' capital city was also included in the New7Wonders Cities. You could say, this is to prove how amazing Kuala Lumpur really is. The city is a hub for many cultural activities and huge events in the country. The National Museum is also located in Kuala Lumpur, so you might as well explore it. Aside from that, the Islamic Arts Museum is also situated in the city.
For the fashions savvy ladies and gentlemen out there, the city also hosts the annual Kuala Lumpur fashion Week. You surely don't want to miss such event. This place really deserves a spot in the top 10 places to go to in the Asian continent.
Banana Reef, Maldives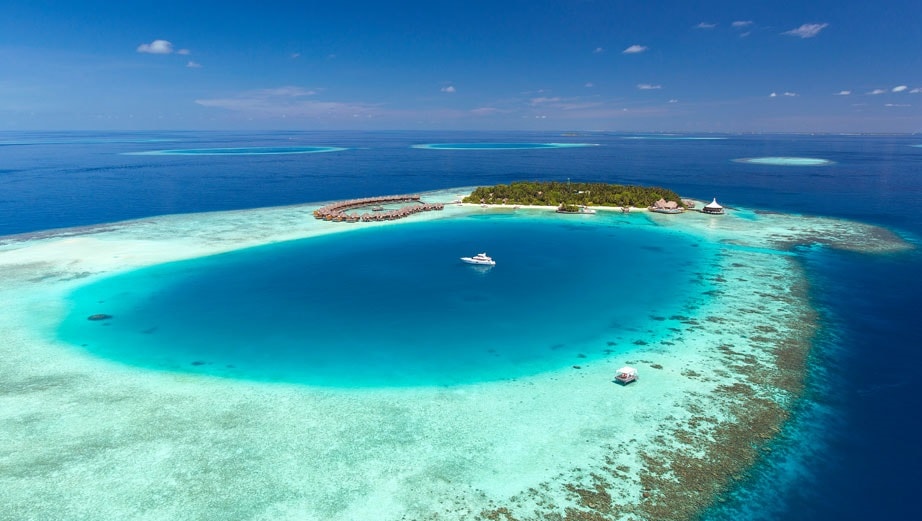 Maldives is a paradise for couples. It's the perfect place for honeymoons. Maldives is definitely the ultimate romantic destination in Asia. The common picture that will come to your mind when someone mentions Maldives would be the gorgeous thatched-roof huts which are standing on stilts above crystal clear, turquoise waters of the paradise. However, that's not the only destination you could go to in the beautiful Maldives. Maldives is located miles from civilization in the Indian Ocean. You could say that is a far-flung destination but it's really worth all the effort.
You can also find in Maldives the best scuba diving spot in the entire archipelago. That is, the Banana Reef which is near the North Male Atoll islands. The reef is the first dive site that was discovered in the Maldives. Banana Reef has corals which are vibrantly multi-colored. The explosion of colors is perfect for your underwater experience. You might as well get yourself an underwater camera so as to capture the beauty of what's below the surface. It offers an abundance of marine life.
If you are lucky, you might even spot or encounter some reef sharks and the barracudas. The place is really popular for the beginners and the advanced or the pro-divers and snorkelers. The landscape of the place is just as magnificent as its underwater beauty. Banana Reef, Maldives will give you such a fantastic and memorable travel experience.
Boracay, Philippines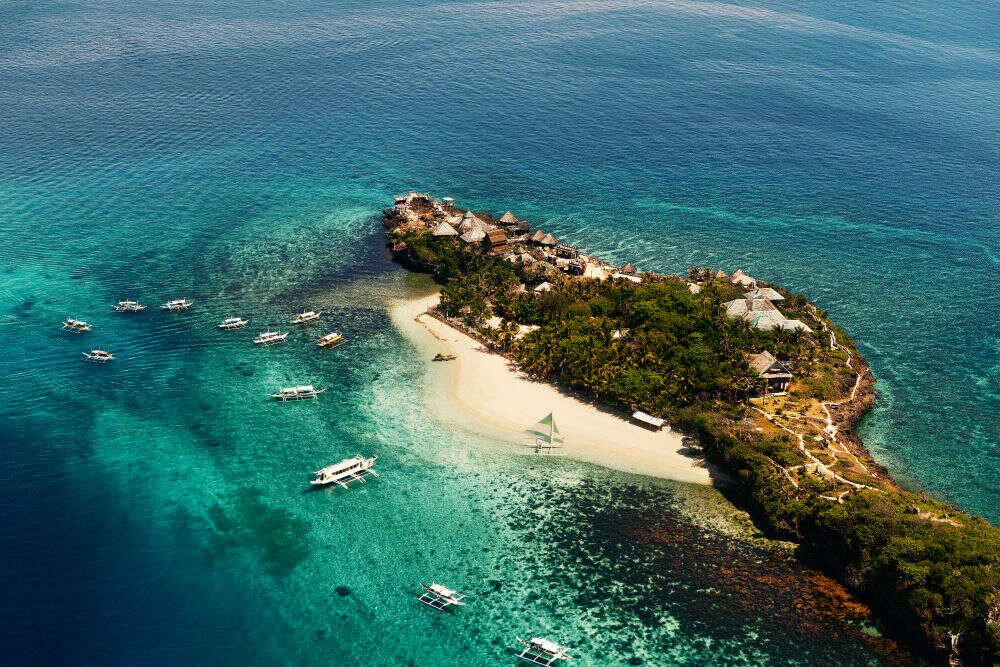 Boracay island is one of Asia's most up-and-coming destinations. This tiny island is small enough to be explored on foot. Your travels from coast to coast is just for a couple of hours. Its beauty makes up for its lack in size. The island was acknowledged and awarded by an international magazine called as Travel + Leisure. The magazine awarded Boracay as the Best Island in the World in 2012. The highlight of the island's scenic beauty is its white sands. Boracay is the ideal place for windsurfing, kitesurfing and scuba diving.
You'll find palm-tree-lined sandy beaches with plenty of space to sprawl out to the west of Boracay. So, you must go and catch some sun to relax for a bit. In the other hand, the water sports and other activities are on the eastern side of the island. In this side of Boracay, you can also find an observation deck that offers stunning panoramic views. The island also has some luxurious resorts you could choose from to have a very comfortable stay in the island. So, it is not only proud for its natural wonders but also, it is proud for its amazing and comfortable resorts.
Seoul, South Korea
The famous city perfectly merges the old and the new. South Korea's capital city, Seoul is a destination that should be included in your list. This is the largest metropolis of South Korea. It is a smooth blend of contradictions, much like the yin and yang symbol on South Korea's flag. Seoul, South Korea was ranked as an alpha world city. It was hailed as the fourth largest metropolitan economy in the world. Seoul has the major technology hubs which are centered in Digital Media City and Gangnam. Seoul is also home to the headquarters of huge companies such as LG, Hyundai and Samsung. Seoul has also been described as the most wired city in the world.
The business and financial hub of South Korea, Seoul, has shopping districts that stretch for miles and miles. So, if you love shopping, this is the place to go. Aside from the shopping districts, it also has hot nightclubs. Just a few paces away from Seoul Capital City is the old Seoul.
So, if you want to indulge in some of South Korea's history, it would take only a few rides. From the Joseon Dynasty before hopping over to Bukchon Village to see some of the city's more traditional wooden homes, you could enjoy spending hours in touring the city's five large palaces.
Hong Kong Disneyland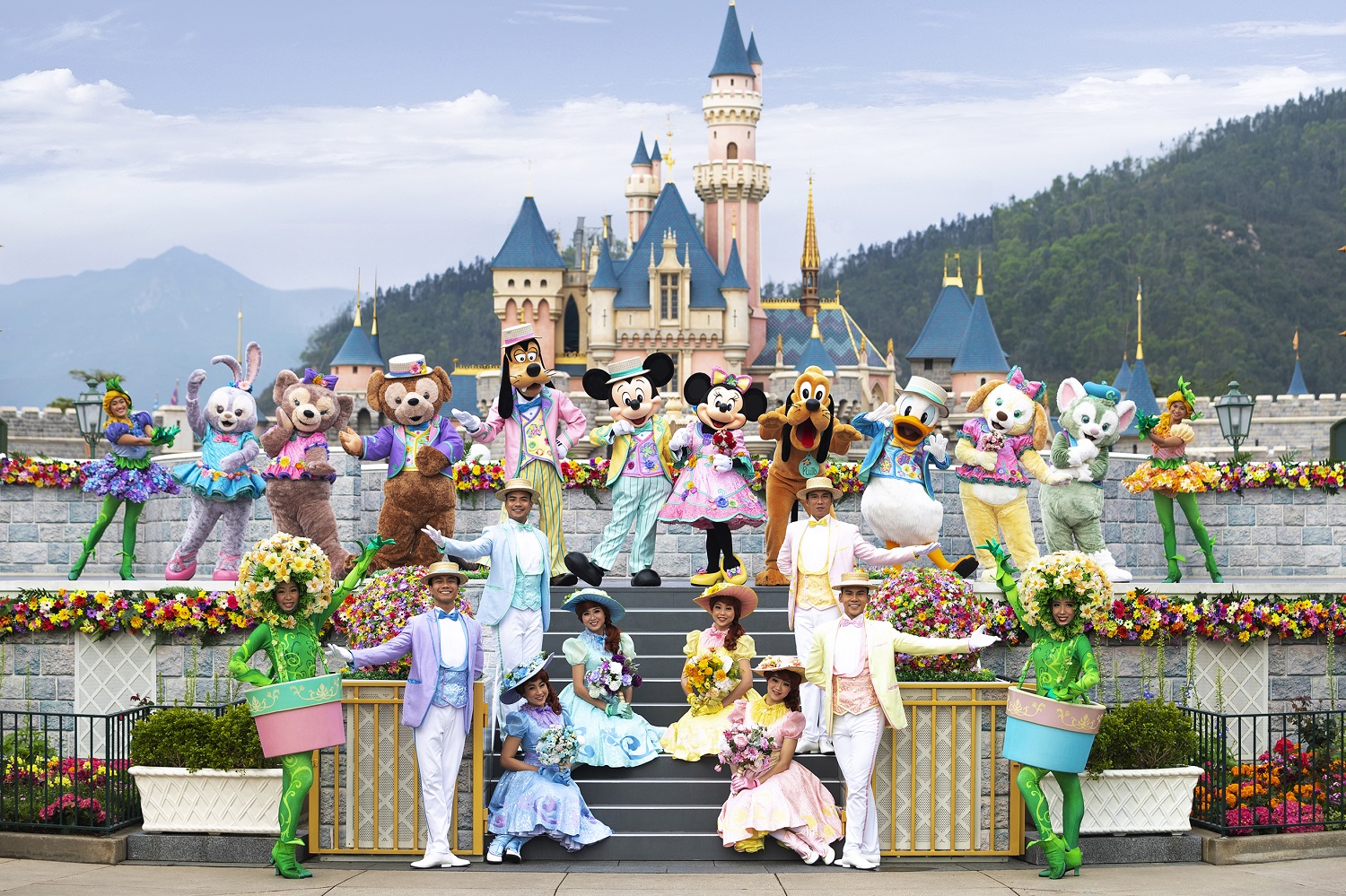 A very distinct part of Asia that's worth a visit, Hong Kong offers a winning combo of sprawling, vibrant metropolis combined with sandy beaches and plenty of fresh air. Hong Kong also has some great museums. These museums offer everything from science and art to local heritage and history. There are also plenty of bustling street markets for you to wander around. Hong Kong has a unique blend that gives it a culture all of its own. It has different traces of influences. One specific location that's been crazed about by travelers is the Hong Kong Disneyland.
The theme park, Hong Kong Disneyland, is located in Penny's Bay in the Lantau Island of Hong Kong. It is by far the largest theme park in Hong Kong. Fantasyland, Grizzly Gulch, Mystic Point, Main Street, USA, Tomorrowland, Adventureland and Toy Story Land are the seven themed areas that makes up the whole park. Hong Kong Disneyland also features a daytime and nighttime parade which are called the Flights of Fantasy and Paint the Night, respectively.
Its former nighttime firework show, the Disney in the Stars was also a wonderful sight to see and enjoy. The park can hold a daily capacity of around 34,000 visitors, so you could also bring your kids for them to also enjoy the park.
Singapore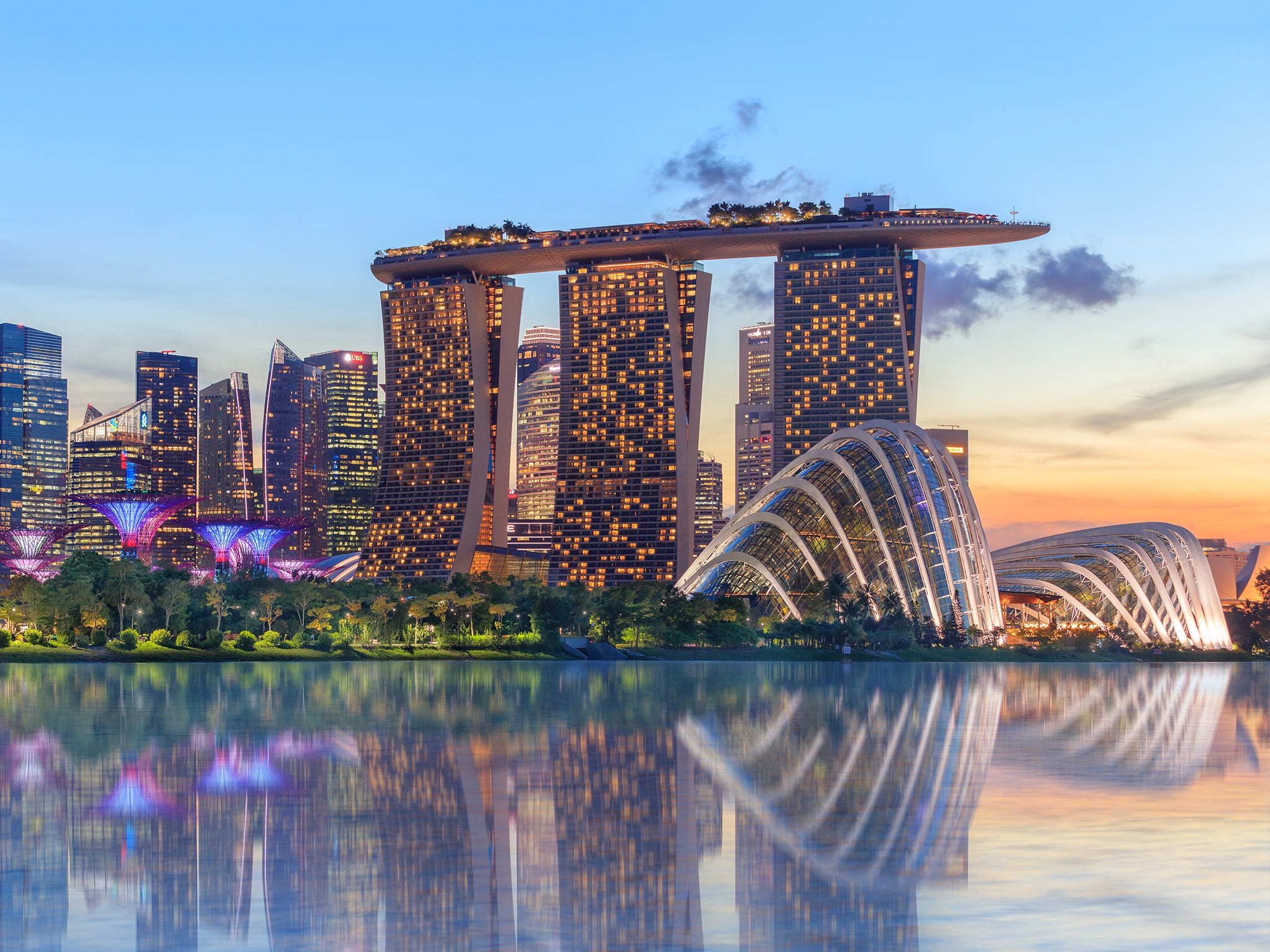 Best known for its cleanliness, the city-state of Singapore is the perfect place to take a relaxing holiday. The country is very dedicated to preserving its traditions and connections to the world. That, with the cleanest streets. You can wander around Chinatown and Little India. Aside from that, you also enjoy some of its distinctly British-Colonial style architecture. Shopping addicts can really call this place a paradise for them. One famous brand name is called Orchard Road. You could say it's the place to go for the culture-loving and trendy travelers. The Gardens by the Bay and the Singapore Botanic Gardens are just some of the city's many green spaces. It's best to take some time to explore these specific locations.
The city's iconic Raffles Hotel has reopened in2019, after a two-year renovation. The city-state is also yet to introduce new green spaces, pedestrian walkways, and reconstructed railway stations. Singapore also has the Changi Airport. The airport has consistently been ranked among the best airports in the world. It has an enormous botanical garden, lush plantings and a towering central waterfall. Its is indeed one of the best airports in the world.
Singapore is also known for its rich cultural diversity and extensive ethnic cuisine, despite its lack in size. It's diversity of cuisine has been touted as one of the main reasons to visit the city-state country. It definitely has a burgeoning food scene. Food lovers, you must waste no time and plan your next travel to Asia's Singapore.
Kyoto, Japan
You someone mentions visiting Japan, Tokyo would automatically come to your mind. But that's not the only amazing place the country has to offer. Interchanging some of the letters of Tokyo, you will get Kyoto. That is not just some random word you can make out of the word Tokyo; it is actually a different city in Japan. Kyoto should also be top of mind when planning a visit to Japan. If you want to experience authentic Japanese culture, Kyoto is the place to go. You will dive headfirst into ancient Japan when you are in Kyoto. The famous blooming cherry blossoms is such a sight to see. That is, when you visit in spring. Geishas and tea houses should also be out in your must-see places and sights bucket list for your next Japan trip. The city's ancient rock garden is definitely worth a stroll, you must not miss it. You can also climb to the top of Shinto shrine before you visit the Kyoto International Manga Museum for a more modern taste of Japanese culture and to satisfy your Manga cravings (if you are a Manga geek).
Kyoto has also innovative hotels and museums. Kyoto is the capital city of Japan's Kyoto Prefecture. The city contains roughly 2,000 shrines and temples for you to explore. The capital city of Kyoto Prefecture is also well-known for its traditional festivals, so you could say they are a major tourist attraction. The city is also home to information technology and electronics headquarters like that of Nissin Electric, Intelligent Systems, Nichicon, Nidec Corporation, Omron and Nintendo.
Many tourists are absolutely fond of Kyoto. This has brought significant boost in its economy. Cultural heritage sites of Kyoto are just some of what the city can offer. It's definitely a must to include Kyoto in you next travel to Asia.
Beijing, China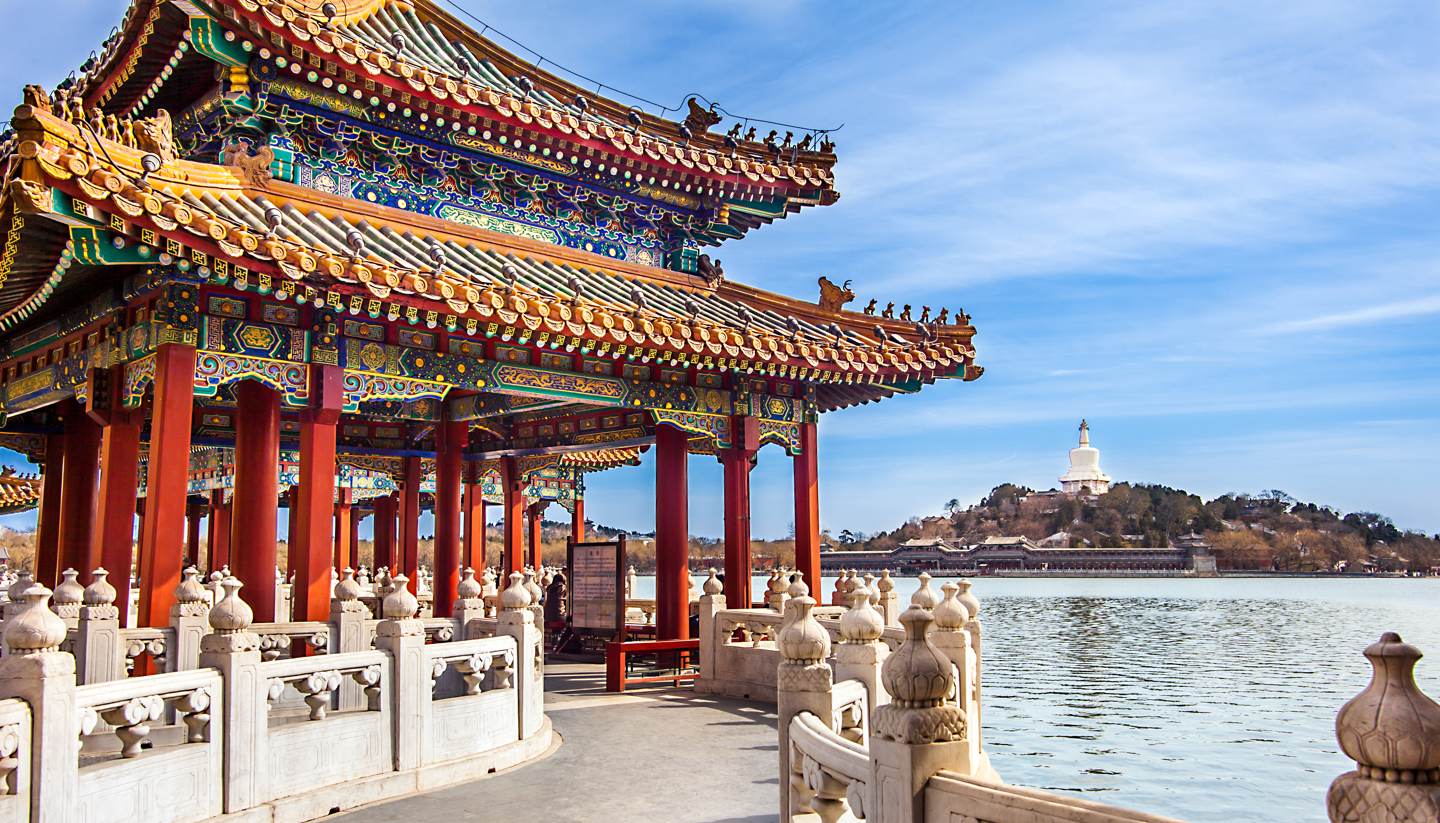 China is one of the most populated countries in the world. Beijing is also considered as the most populous capital city. China has a lot of amazing places for you to discover. Just recently, the country's capital, Beijing, has seen the opening of a new airport which was designed by Zaha Hadid. The 7.5 million-square-foot airport is worth $25 billion. Beijing also welcomed the new Mandarin Oriental Wangfujing. This has a boutique hotel feel, with 73 capacious rooms. The new Mandarin Oriental Wangfujing offers big-time amenities. These amenities include a state-of-the-art spa, , a library, a sleek fitness center with a lap pool, and even two on-site restaurants.
You heard of the Great Wall of China, right? Beijing is the best place to go, to see the Great Wall yourself. The Great Wall of China is a massive structure that was originally built as a defense wall. It is by far the longest wall in the world. However, many parts of the Wall are no longer accessible because of the damages.
Tiger's Nest Temple, Bhutan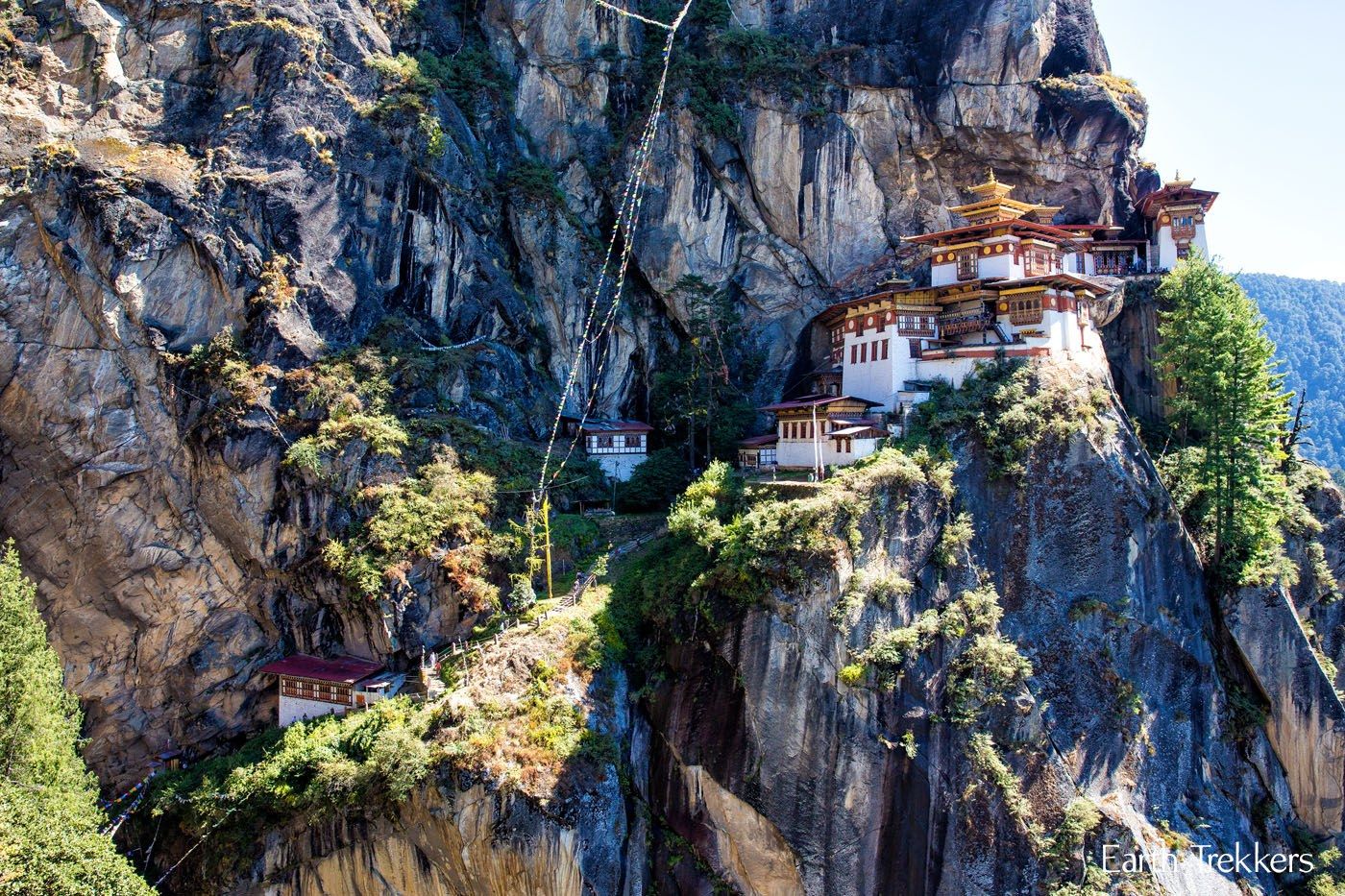 The country, Bhutan, is nestled at the eastern end of the Himalayas between the Chinese and Indian borders. It is one beautiful mountainous country. The country has many cultural sites for you to explore. It also has a vast and peaceful landscapes, not to mention its fresh air. It's definitely one of the best places to travel in Asia. The Buddhist kingdom of Bhutan has many temples, monasteries and other religious sites to explore. In the country, you will also be able to see some stunning snowcapped mountains. Not just that, the rushing rivers in one of the continent's most dramatic landscapes is a must-see sight. One of the best destinations to go to Bhutan is the Tiger's Nest Temple.
The Tiger's Nest Temple is also known as Taktsang. This sacred monastery which was built on a rocky cliff around 3,000 feet above the Paro valley, is a must-visit place because of the unique location and view that will leave you mesmerized. The place is super unique and worth seeing.