One of the best experiences that you can have in your life is to go and travel all around the world. Traveling is such a leisure that most of us need every now and then.
The fresh new experience of Traveling just gives us a sense of satisfaction and content that nothing else could ever give. It's a very easy way to gain a lot of information that you would want to know about a certain country or place that you're Traveling to.
There are a lot of options to choose from when you are planning for a trip. This is a decision that you need to think long and hard for before you settle in on one.
Traveling is one of the greatest chances to relax and have fun. There are a lot of positive things that traveling could do in our lives. It can affect us in many ways than one and it can help us discover ourselves better. It's important to have a solid plan when you're planning to travel.
There are a lot of beautiful things around us that we should be thankful of and start appreciating more. We should also learn to take care of our surroundings and not let one thing overpower the other.
Choosing the right place to travel to is very important as you need to know if you'll enjoy going to a certain place that you haven't gone to before.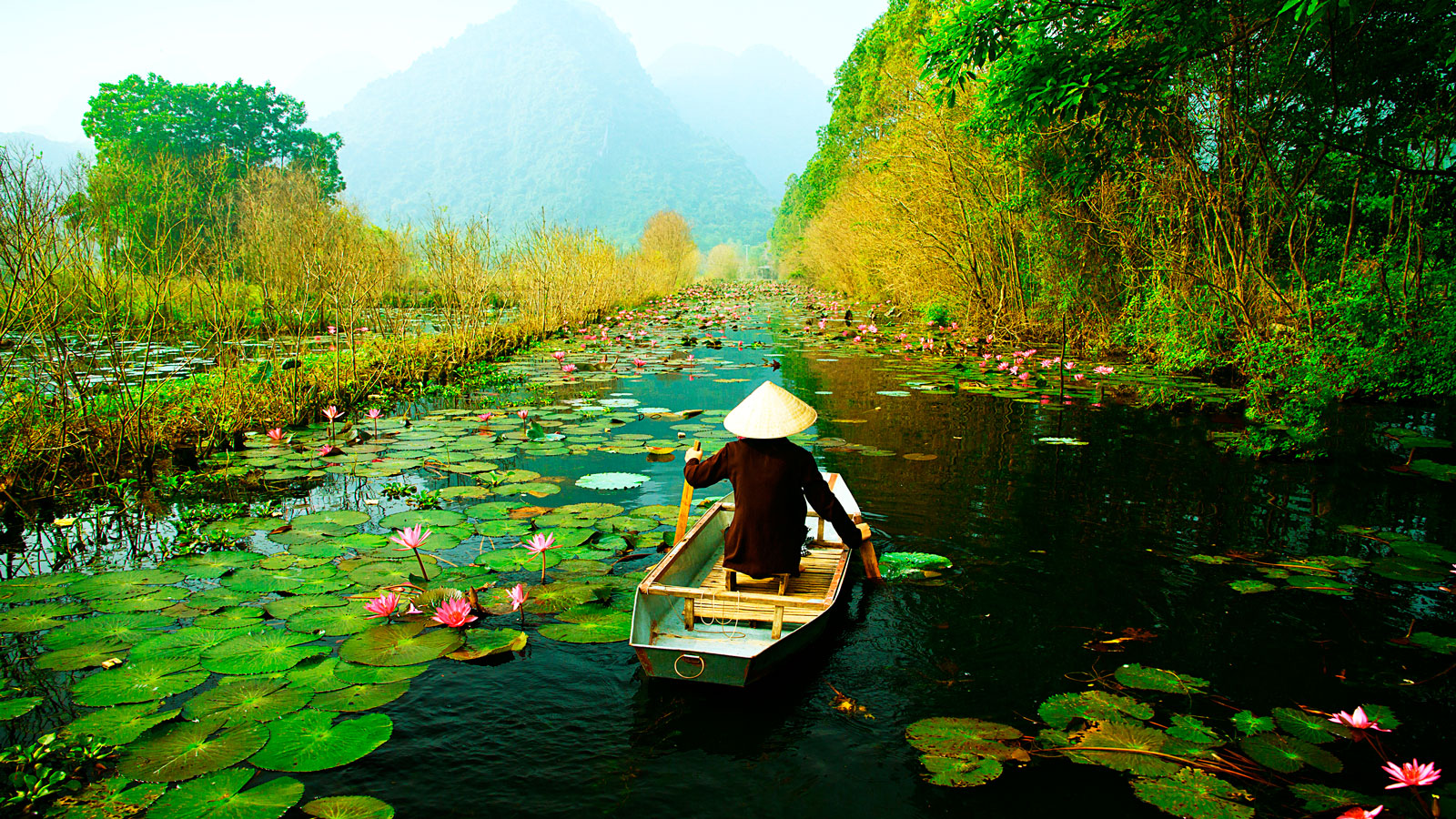 If you're planning on going to a travel escapade, you might want to go ahead and try to visit Vietnam. This country may not be one of the most popular countries to go to, but it's still worth it to travel here.
Finding out about its culture and living a life in that country, even only for a few days, can be very fulfilling. It is also a very interesting experience that you wouldn't want to miss out on. The curiosity to know a lot more information about this place is something that a person usually wants to feed with research.
But when the opportunity comes knocking, one wouldn't let this once in a lifetime opportunity to see these places in real life just pass.
Ho Chi Minh City
If you're going to Vietnam, you must certainly go to Ho Chi Minh City if you're not already thinking of staying in this place.
This city is the largest one in Vietnam that is filled with a little bit of everything that you will surely enjoy. It is also well known as the capital of the Old Republic of Vietnam with its former name Saigon. If you've watched the theatre play Miss Saigon, then you'll understand why it is not the name of the city anymore.
After Saigon's fall in 1975 to the north, it was given the new name of Ho Chi Minh. However, the name Saigon is still used nowadays especially by the locals in the area.
If you are such a history buff, you can go and delve into the mysteries and pathways in the Cu Chi tunnels, a military underground network that was used during the Vietnam war. You may also visit the Reunification Palace, known also as the Independence Palace, one of the places with the greatest history during the Vietnam war.
A replica of the tank that broke through the palace's gate during the fall of Saigon is placed in the grass area of the palace. The last places to visit if you really want to learn a lot about the Vietnam War and Vietnam's history in general are the War Remnant Museum and the Museum of Vietnamese History.
This place is a heaven on Earth for a lot of history buffs.
Hanoi
Another place that you can consider to stay at and stroll through is Hanoi City.
Vietnam's capital is one of the most rapidly growing cities in the whole Southeast Asia. If you ever want to visit this place, you need to be prepared for all the energy and chaos that this city offers.
Make sure to be careful at all times and check your surroundings before crossing the roads here as doing so can be very scary with all the cars and motorbikes speeding up around you. The best experience that you may have here is the city's madness in the Legend's Corner.
There are a lot of establishments in the area where you can enjoy and watch the insanity of the city during rush hours and experience the beauty of sunset in Vietnam.
If you want a more relaxing vibe, you can go and take a walk along the Hoàn Kiếm Lake located in the Old Quarter. You may also choose to visit Thăng Long Imperial Citadel to learn more about the history of Vietnam.
The Ho Chi Minh Mausoleum is a site that is worth visiting as it is the resting place of Revolutionary leader and Vietnamese President Ho Chi Minh. There are a lot of interesting things that Hanoi can offer so don't miss the opportunity to visit this great city.
Hoi An
Whether you are into old towns or not, you should definitely visit Hoi An. This place is filled with old style houses, fascinating structures, incredible designs, and vibrant colors. All of the buildings in this town are lined up with a lot of dazzling lanterns.
You can find a lot of historic buildings and Chinese temples in the area that will certainly make you feel interested and want to know more about Vietnam's culture. Another bonus to this place is that it is within cycling distance to some of the most beautiful beaches in the central coast.
Some sites that you must visit in Hoi An are the Japanese covered bridge and the Chinese merchant houses that are a few centuries old and also houses more than a quarter of the whole town's population. Visit Hoi An and experience the beauty of old town living.
My Son in Duy Phu Village
If you ever want to learn a lot of information about the Cham era in Vietnam then you need to visit My Son. It is a ruined temple made during the Cham era that dates back to the 4th century.
Most of the old Hindu temples were actually abandoned during the 13th century. This temple was created for the Hindu god Shiva. There are about 20 temples in the area and a museum dedicated to the Cham era. You can access My Son through the town of Hoi An.
Make sure to visit this place to know more about the ancient history of Vietnam.
Hue
Hue, formerly known as Panduranga of the Cham Kingdom, was once the capital of Imperial Vietnam. This place, which is located in the central region, holds significance during the Vietnam War.
There are a lot of places in Hue that will surely pique your interest. A few of them are the Citadel, Demilitarized Zone, Forbidden Purple CIty, Ngo Mon Gate, Thai Hoa Palace, the Tomb of Tu Doc, and the Thien Mu Pagoda.
Make sure to assign a day or two in discovering the beautiful history of Hue.
Mekong Delta
If you ever want to experience a boat ride along the rivers of Vietnam, then make sure to visit the Mekong Delta.
This place, which is also known as the Rice Bowl of Vietnam, is a vast maze of rivers, swamps, and islands in Vietnam where boat rides are the only means of transportation. It is one of the most biodiverse rivers in the world next to the Amazon river.
Having a boat ride through the delta is an unforgettable moment that you'll surely find interesting. Enjoy a boat ride in a wooden canoe that is paddled by a local and go through the wonderful stretch of this river.
Phu Quoc Island
A travel itinerary won't be finished without a tropical destination. Phu Quoc is an island located in the Gulf of Thailand. Although it is part of Vietnam, it's geographically much closer to Cambodia.
It is known for its beautiful white sand beaches. However, Phu Quoc actually holds a great history with being a French missionary base and later as a French colonial wartime prison. You should definitely visit the Coconut Prison while you're here as you will surely find it interesting to see what happened during those times which are re-enacted by human sized dolls.
Also make sure that you enjoy a relaxing moment by the sands.
Nha Trang
If you're thinking about taking a dip on the beach, Nha Trang is the place to visit in Vietnam.
Nha Trang is a very well known beach resort in Vietnam. It is famous for its breathtaking seaside view partnered by the best hotels which mostly have a place to offer you seeing the beauty of the beach. Nha Trang may not be known in the whole Asia for its beach, but it surely has something to offer which matches the well known beaches.
One thing to look forward to in this place is some of the offshore islets which are surely Instagram-able. During day time, enjoy the dip on Nha Trang's beaches.
Activities like a stroll under the sun to see beautiful parts of the place or go scuba diving to see Nha Trang's underwater ecosystem.
But, the activities don't stop there. Same as most beaches, Nha Trang offers night bars and clubs which are just beside the beaches and you'll surely enjoy having drinks with your friends!
Nha Trang is one of the best places to visit in Vietnam and of course, when going on a vacation trip, make sure to take a little detour to the beach.
Phong Nha-Ke Bang National Park
If you want a quick escape from the county's cities, Phong Nha-Ke Bang National Park is the place to visit. This National Park is located in Quang Binh Province which is in Vietnam's Central Coast Region.
This park is one to take most of the tourist's heart as it has breath taking sceneries which are all natural landscapes and none of it is man-made. It is also located near an airport which made it more accessible for tourists to visit.
One part of the park which is most famous to both tourists and locals is the Son Doong Cave which is home to an underground river, a microclimate and also a secret Jungle within it.
Son Doong is just one of the caves that can be found in this park as there are lots more to visit. You might also recognize the place as it is the shooting place of the famous 2017 movie "Kong: Skull Island."
This then added to the park's attraction to tourists and became one of the reasons to visit as you'll feel like you were in that movie.
Ha Long Bay
A place to see rock formations, emerald green colored waters, and scattered islands to visit is surely a place to go to! Ha Long Bay is a place where you can do and see all these.
And since this place is made up of thousands of scattered islands, there are lots of adventurous activities to put on your list! Tourists usually spend not just a day but almost a week to get with Ha Long Bay's gun activities. You can go hiking, kayaking, scuba diving and lots more.
The emerald green water of the Bay makes it more relaxing as is it calm. You can also choose to take a cruise from budget friendly up to the luxurious cruise on this place. The place is best to visit from March to June as this is the season in Vietnam where the water is calm, as of course, the bay can easily be affected by other weathers.
The scattered islands has lots to offer and holds numbers of unexplored places where people can just look from far or from their cruise ship and see monkeys and antelopes on every island. A long vacation is recommended for the place and surely, you'll enjoy breathtaking views.
Make sure to take note of all of these places to make your Vietnamese stay very interesting and exciting. It is better to make a checklist of all these places to see if you can finish going to all of these places before your stay comes to an end. I assure you that these fresh new experiences can make you feel satisfied in more ways than one.
Have fun and enjoy yourself out there.