Retirement is always best you plan it thoroughly, because it is the perfect time to travel the world. When you are a retires, it is often that you think of visiting the spots you've always wanted to see in person. As a retiree, you might be out of the workforce, but that does not necessarily you can't spend even a little to celebrate your retirement and have a little vacation or go living somewhere else peaceful. Retirement is the best time to fulfill your dreams and break free from the lifetime of struggles and hard work when you were still working.
It is a new beginning. Retirees deserve a holiday. There are a lot of destinations or places around the globe that you can explore after your retirement. Drag yourself to the most beautiful places you'd want to enjoy.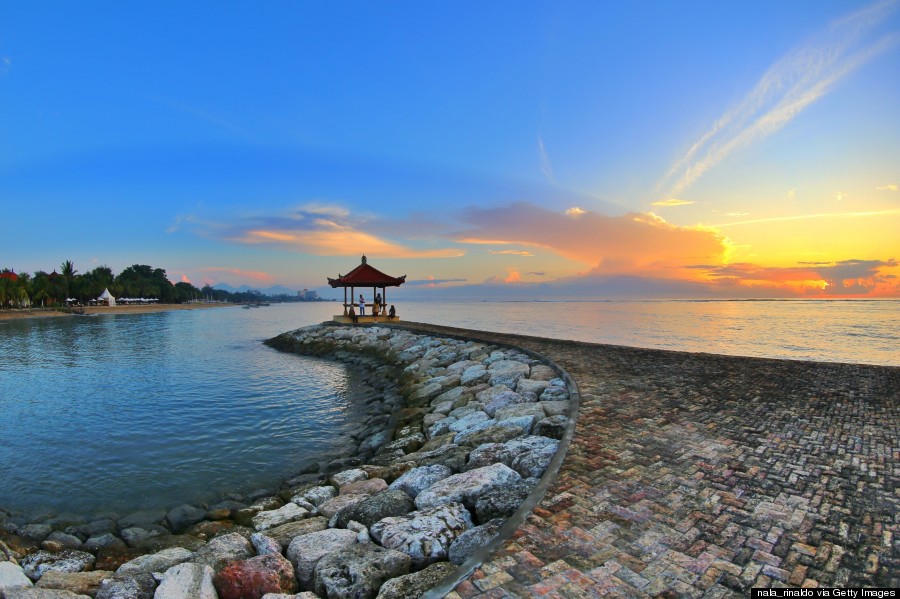 As early as now, have your retirement plans. In this time, you are not constrained by a work schedule. You can have all the time to reward yourself. However, when you have all the time you need, choosing the best place to go would be a little difficult. You are free to go anywhere, anytime. The world is so full of amazing places. Choosing would really be hard.
When people reach the retirement age, it's very unlikely that they will choose partying all night long in South Beach. By that time, retirees will be more interested in sightseeing or relaxing with a great book. Their retirement plans might be a little mellower but that does not mean it is boring.
In choosing the best places to retire, you might as well use the social media. During the planning stage, social media is a very important influence. With the open highway ahead, you are free to go anywhere. Your job is in the rearview mirror, move on and enjoy your life the best way possible. Check out the most worthwhile places and spend your well-deserved leisure time.
Sift through the wealth of opportunity the world offers and choose the best places to enjoy your retirement. Here are the top 10 places to retire.
Spain
Spain is definitely a unique place that it's hard to get over it. It is one of Europeans' favorite beach destinations. Some of the star attractions in Spain include the La Sagrada Familia, Barcelona, an unfinished Roman Catholic church. This is a UNESCO World Heritage Site. Also, a star attraction is the Alhambra, Granada, a must-visit magnificent palace and fortress complex. Another one is the Plaza de España, Seville which could be an extraordinary example of Regionalism Architecture.
Spain offers a first world, Western European living standards. You will gain a lot in the place. There are plenty of beach areas. Also, Spanish people are friendly, kind and helpful, and also are curious about other cultures. Spain has a warm climate so the basic food items are mostly inexpensive. If you want to stay for good in the country, you can do so. Spain has one of the lowest costs of living in Western Europe. Couples can live comfortably in many parts of the country for just around $2,500 a month.
Traveling by rail in the country is fast, comfortable, and very efficient to large and even medium-sized cities. The country also openly embraces alternative lifestyles. And because being a retiree requires much healthcare attention, Spain is good place for retirees. The county is proud to be ranked as having one of the best healthcare systems in the world by the World Health Organization (WHO).
Hawaii
Hawaii is home to the most active volcanoes and breathtaking sights in the world. The place is so much like a beautiful day-dream. You will definitely be in love with nature if you are in Hawaii. Some of the star attractions in Hawaii include the Hawaiʻi Volcanoes National Park which allows visitors to spot live lava flows, lava tubes and even the glowing craters. The place is indeed explore-worthy. Also, a star attraction is the Waimea Canyon State Park in the Kauai County. This place is known popularly as the Grand Canyon of the Pacific. The Waimea Canyon features magical views. Another attraction is the Polynesian Cultural Centre. Here you can witness the realistic manifestations of Polynesian villages.
The country is easily accessible for North Americans. This makes it's the for those who do not want to spend a full day in an airplane. Your retirement travel in Hawaii is a once-in-a-lifetime experience that you will treasure. Cruising to Hawaii can often cost less than flying.
So, you must choose the best possible way to reach the place. Your Hawaiian vacation might not be that cheap but the memories that you can get will be forever. A trip to Hawaii is a popular travel goal especially for the retirees, so might as well put this also in your list of possible places to go to after retirement.
Thailand
Thailand is amazingly affordable. It is such a stable, quiet, exotic and beautiful country. As little as $400 a month, you can have your own modern studio apartment for rent in the country. A lot of people are planning on retiring to Thailand. The place has just amazing food, unparalleled service, and shockingly low prices. If you want to experience luxury, there are also 5-star hotels you can choose from. These are all waiting for you in Thailand. Definitely one of the best places to go to in Southeast Asia.
You can enjoy sightseeing tours of ornately decorated shrines. You can also get to see the bustling street life and markets and taste the most delicious authentic cuisine in Thailand. Vacationing in the country is definitely a must do, especially for the retirees. Because, here, a at a lower price, you get some of the same luxuries as other popular destinations. Some of the star attractions in Thailand include the Phi Phi Islands where you can relax and enjoy the scenery and the enchanting Grand Palace in Bangkok which is the former residence of the Kings of Siam.
Also, a star attraction is the Temple of the Emerald Buddha which is also located in Bangkok. This temple is one of the most sacred Buddhist temples in all of Thailand. The country is arguably one of the best value destinations in the world. Thailand attracts thousands of tourists every year for it manages to offer a wonderful experience to everyone who's looking for an affordable vacation or a getaway.
Italy
Who wouldn't want to travel to Italy? Italy has a lot of amazing cities that you can choose from. Two of these cities would be Tuscany and Sicily. If you're a retiree wanting to visit this beautiful and historic country, consider Tuscany and Sicily. Italian cities are all beautiful, it's really hard to choose. However, it doesn't get much better than Tuscany if you are looking for an affordable yet impressive vacation destination. The city is centrally located. It boasts some of the world's most famous art. And that includes Michelangelo's David statue. Tuscany is really great for sightseeing, too. You can venture out to see places like Florence or the Leaning Tower of Pisa.
Now, let us jump into Sicily. This Italian island is located in the Mediterranean Sea. Sicily boasts breathtaking ocean views. If you are taking a Sicilian tour, you can go see the Valley of the Temples. You could also go on wine tasting and grub on some of the delicious Italian fares. These includes the arancini which are the Sicilian rice balls, the caponata which is an eggplant stew and of course, the all-time favorite pizza. Palermo which is Sicily's capital is a lively city.
It has such colorful outdoor markets, spectacular and amazing cathedrals, and delectable street food. These and the Sicilian wines which can be found on vineyards near Mount Etna which is Sicily's active volcano. Miles of long and gorgeous coastline and beaches, impressive architecture, fresh seafood, and undoubtedly friendly people are just a few reasons to visit Sicily.
Canada
The country is the world's second largest country. It also has the world's longest coastline. Canada has different types of landscape that stretches from the Atlantic Ocean to the Pacific Ocean. This vast wilderness is just waiting to be explored. Canada extends to the north pole in the north and to the Great Lakes in the south. Canada is truly a tourist destination. The pristine nature amidst the vast plains will leave you in awe.
Some of the best destinations to go to in the country are the Jasper National Park, Banff and the Niagara Falls. Jasper National Park is ripe for exploration and excitement. It is the largest national park in the Canadian Rockies. From the Jasper SkyTram, you can enjoy a bird's-eye view of the beautiful scenery. Nestled amid the foothills of the Canadian Rockies is the Banff.
It appeals to both nature enthusiasts and luxury-seekers. Lastly, the Niagara Falls is a must-see destination in Ontario. You can capture photos of its iconic natural attraction. So, book your travel to Canada and enjoy the Canadian vibes.
Portugal
Portugal's bustling capital, brilliant sun, tantalizing beaches, and verdant valleys are just appealing than ever to a growing number of people. The country is also known for its gracious people. Portugal is steeped in history and culture. The country has an extremely affordable cost of living, so you might want to consider staying in Portugal for good.
The best thing in Portugal is that you can have an affordable lifestyle which includes quality professional healthcare, temperate climate, high safety rating, and excellent food and of course, wine. Portugal is the perfect holiday destination to celebrate your freedom from the stress of work. In 2019, Portugal was ranked as the world's third-safest country.
You can find the best locations in Portugal, from surfing beaches to fines museums. Some of the star attractions in Portugal include Tower of Belém in Lisbon and Castelo dos Mouros in Sintra. You would definitely want to discover this fortified Tower of Belem and the history behind it. The Castelo dos Mouros which was built centuries ago such beautiful panoramic views.
Also, a star attraction, is the Cabo da Roca located in Lisbon. This picture-perfect spectacular viewpoint overlooking the sea with a lighthouse is just so amazing.
Mexico
Not just for beaches and margaritas, Mexico can be on your travel list and that's for sure. This country offers way more than that. You can explore the mysterious archeological sites and luxurious resorts. Aside from the there are also the natural reserves and the colorful festivals. Some of the star attractions in Mexico include Xcaret, Quintana Roo and the El Castillo, Yucatán.
The waterfront eco-archaeological park, Xcaret, Quintana Roo, is the perfect place for you for it has a coral reef aquarium turtle nesting site. The restored step-pyramid & Maya temple, El Castillo, Yucatán, is also a great place for picture-taking. Another star attraction is the Zona Arqueológica Palenque, Chiapas. Its ancient ruins are a popular archaeological site and also tourist destination.
Mexico is the perfect choice if you want to retire somewhere that is close to high-quality healthcare and such stunning Caribbean beaches. Mexico has something for everyone. It can offer you beautiful, warm oceans and crystal-clear tropical lakes. You can also find fertile farmlands, temperate-but-majestic mountains and starkly gorgeous deserts.
Mexico also has small towns and sophisticated cities. You will most likely find your dream home in Mexico, be it a graceful colonial home with lavish gardens or a clifftop villa with sunset views and cool, steady breezes. The cost of living is also notoriously low.
Colombia
The country is the world's second most biodiverse country. Colombia has grown exponentially as a tourist destination perfect for travelers. You can experience in the country an ecosystem that will leave you spellbound from small islands and pristine beaches to snow-capped mountains.
Some of the star attractions in Colombia include the Gold Museum in Bogotá and the Castillo de San Felipe de Barajas in Cartagena. The Gold Museum is a contemporary museum that houses pre-Columbian gold, ceramics and stones which makes it a must-visit place for the history lovers. Also, a star attraction is the El Peñón de Guatapé, Guatapé. This attraction has stairs to the top and features panoramic views. This unique standalone rock will blow your mind.
In Medellín, Colombia, perfect spring-like weather all year is the first thing that draws people to retire. Consider retiring to the lovely Caribbean coastal cities of Santa Marta or Cartegena if you want hot and tropical. These lovely coastal cities are where crystal-clear water laps against warm, sandy beaches. Colombian people are also warm and welcoming, it is one of the best things about the country.
In Colombia, you will always fell part of the community so do not let a lack of Spanish keep you from trying out life in the country. The living cost in the country is also low. For those who prefer more temperate climates, one of the best places to go is the adopted mountain city of Medellín.
Malaysia
A limited budget with numerous activities in mind? You can never go wrong with Malaysia. World famous food, diverse culture and language, temples, shopping outlets, the list goes endless. Some of the most favorites star attractions in Malaysia include the Petronas Twin Towers in Kuala Lumpur and the Batu Caves in Gombak. The Petronas Twin Towers has a modern Islamic design and a skybridge for the visitors. These are 88-storey towers that will truly amaze you. Also, a star attraction is the Menara Kuala Lumpur. The iconic tower offers scenic views of the city and a revolving restaurant serving mouth-watering dishes.
In Malaysia you can find the islands that seduce the senses, idyllic beaches and some of the most pristine ancient rainforests in Southeast Asia. English is the unofficial first language of the country so it's not really necessary to learn another language if you don't want to.
Malaysia's outdoor lifestyle is also an attractive thing for travelers. You can choose from more than 878 islands in here if white-sand beaches are your dream. You can choose between sea and mountain views in your apartment rental. And you need not worry because rentals are of good value. There are over sixty hiking trails for us to explore with a year-round good weather.
Panama
Panama is modern and convenient, not to mention it is also close to the United States. The country is also warm, and welcoming. The perfect destination for exciting food, beer, jazz, film, golf and even tennis is Panama City. Ranking among the best retirement destinations in the world is the lush mountain towns of Panama. Panama City which is the capital city of Panama is a cosmopolitan city. It is where you can rent an ocean-view condo for as low as $1,500 a month. In Central America, it is the only First World city. You will never run out of things to do in Panama City because it is home to active, vibrant communities. Also, every art form is celebrated in the country.
The Pensionado Program of Panama is one of the best retiree programs in the world today. And did you know? The famed Pensionado Program is open for everyone. This entitles pension-holding retirees to a long list of discounts. These discounts range from medical expenses to entertainment.